POET/AUTHOR/GOSPEL SINGER
ARTIST/COMPOSER

"POEMS ARE: LOVE--RELIGIOUS--JINGLES--EVERYDAY MESSAGES"
| | |
| --- | --- |
| Posted on January 5, 2012 at 2:55 PM | |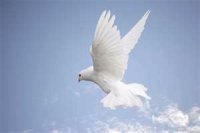 Another Soul
Another soul flew away.
The cruelty of bullying is
tragically still the enemy and device
of choice used to accomplish the precious
waste of God given life daily.
And so now the angels part the heavens
and welcome another vexed, precious soul today,
I still do not care rages the possessed humans
in need of God's guidance and caring ways.
Have you no love in your heart at all?
What about a bit of empathy and sympathy please?
How about some humbleness?
How about some prayer?
How can such little ones continue to behave
in such awful ways?
Who has failed?  Who is the blame?  Is it me, you, us?
Surely it is not God and so we all must take a stand against
this or take the blame. 
Generate love to all daily and not misery and shame.
Compliment and not ridicule which creates toss a ways.
Give guidance, structure, encouragement, and love.
Teach right from wrong and demonstrate this openly.
And,
not just speak about it as if it is unworthy, uncool attributes
not really needed at all.
Don't compromise and choose just a few who
this will be given gladly, compassionately,
and definitely to. 
How will the young ones change if the adults
are acting out the same mannerisms as well.
The changes begin in the guiders and
that means our local and national leaders
and not just me and you.
Start becoming involved again in every aspect
of life that comes across your path.
Care and watch for the travelers.  Jesus said that
this is necessary and best.
We are not called to be perfect,
But we are called to care, respect, love and forgive,
To help out one another in this world where we all live,
To teach Godly principles and we must apply them first and foremost
to our self and those we claim and give life to that are born,
Love travels along way and you too will need it on many a day.
Caring is the new fashion so try it on and wear it well.
Throw away the bully outfit. It is an awful outfit, garment with a terrible
constructed, mill dew fabric in dire need of riddance anyway.
Categories: Poetry
/