Shopping Cart
Your Cart is Empty
There was an error with PayPal
Click here to try again
Thank you for your business!
You should be receiving an order confirmation from Paypal shortly.
Exit Shopping Cart
POET/AUTHOR/GOSPEL SINGER
ARTIST/COMPOSER

"POEMS ARE: LOVE--RELIGIOUS--JINGLES--EVERYDAY MESSAGES"
| | |
| --- | --- |
| Posted on March 1, 2012 at 12:17 AM | |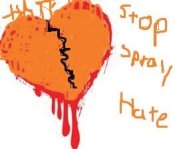 REMINDER
Yet another reminder,
Oh No!
Fallen!
Moments surreal, time stood
still.                                     
Pondering!Stunned! Locomotion!
Mind in  vague trance time,
Cartilage  now begins to lye,
Lifeless  osseous matter transpired,
Obsolescence,
Expired,
Cessation,
Souls flying  all at once to the sky,
Violence, annihilation is here,
Tragedy not  scarce,
Tragedy not  rare
Death too  now here,
Still dismayed   today,
Gone away,
Suddenly,
Alarm,
Tumultuous    travesty,
Far gone,
No win,
No win   again,
Reminder of   kinder,
Reminder of  care,
Your still   here,
Not gone,  not gone,
By the grace  of God,
Meditation  and prayer,
Souls flew  away while bodies lied
motionless   as they fell,
Fly away  beyond the clouds,
Gone away, gone away now,
Our town of  tears applicable here,
Smiles  turned upside down,
Inconsolable   hours,
Flowers to lie,
Teddy Bears   and candles on display,
Cards with  expressions and posters
beside each  other lay,
Hugs for  pain,
Now the  blame,
No words  alleviate grief,
Now time   stands still before it fly's
with cries,
Empathy,
Sympathy,
Far better to  care,
Acceptance,
Perhaps  passion,
Too late,
Consequences  of hate,
Perpetuated state  of   hate,
Avoidable  fate,
Now a soul  is through the never to return gates,
Never to  return gates await,
Frigid, bleak state,
At best the  rest,
Left with  recoiling memories of pleasant,
special  occasions all now cherishing,
Bitter  sweet,
Bitter sweet  feelings now you keep as you weep,
Reminder to  love,
Reminder to  care,
Empathy,
Sympathy,
Acceptance,
Respect,
Your still  here, not gone,
Not gone,
Reminder,
Reminder,
Reminder to read  God's word, obey it, love and care.
Categories: Poetry
/