Shopping Cart
Your Cart is Empty
There was an error with PayPal
Click here to try again
Thank you for your business!
You should be receiving an order confirmation from Paypal shortly.
Exit Shopping Cart
POET/AUTHOR/GOSPEL SINGER
ARTIST/COMPOSER

"POEMS ARE: LOVE--RELIGIOUS--JINGLES--EVERYDAY MESSAGES"
| | |
| --- | --- |
| Posted on March 22, 2012 at 4:30 AM | |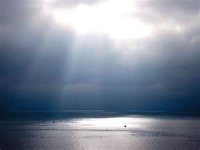 Do You know That I Forgive You
I really do not understand
how I can,
Or why,
Immeasurable hurt abounded inside
after you,
This thing, these things you did,
I was perplexed, confused and
wondered why,
Because hurt may come when people
make mistakes,
But when done on purpose,
Many a soul inside dies,
Depression,
Rejection,
Insecurity,
Distress,
Languish,
And gloom,
I knew I had to find myself
Or my life was over soon,
Could I find the strength to forgive,
Pass all the hurt,
Pandemonium,
Turmoil,
Self blame and even shame,
My groaning enlightened my senses
And allowed me to refute every
self accusation of blame,
But, I forgive you,
My feelings swayed like leaves blown
By a strong wind,
Back and forth,
Sometimes fiercely and other times violent,
Wanting revenge as I cried,
Sobbed,
Inconsolable whimpers,
Inner being left hollow,
Then miraculously,
My emotions,
They finally subsided,
Allowing a shimmer of healing inside,
I lamented,
I started listening to a minister,
Forgivenessis what is constantly ministered,
Well, when you are hurting,
Truly wounded,
Pounded by the offense, offenses,
Memories hurling you to the abyss,
Nothing said like forgiveness most times
matters,
In fact,
You would rather die,
But ,
Inside I did, I continued to die,
My soul inside continued to die,
I realized that I had to let this go,
This one thing I now understand and realize,
That is,
Bring all and every situation to God who
Already knows,
And ask him to help you to heal and forgive,
Jesus will handle the situations and comfort your
Soul,
So,
My advice to you is live,
Let it go,
Let Jesus carry the hurt,
Take care of restoration,
Take care of justification,
Grant you a resurrection and
manifestation of acceptance and love,
Bless you,
Give you peace and nourish your soul.
And if you are the offender,
Stop,
To Jesus you bow your knees,
Ask for forgiveness please,
And those who you are offending,
Attacking,
Hurting,
Let them go,
The freedom you give them is the same
freedom that will save your own soul.
Categories: Poetry
/